Evernote is personal for me. Outside of Gmail, it's probably my first "cloud" software. Evernote showed me the productivity benefits of finding my saved ideas anytime and everywhere. I've come to rely on it personally and even built a productivity business connecting Evernote to task apps (TaskClone). However, as I became more involved with the Evernote community doing research for TaskClone and speaking with literally hundreds of Evernote users, I noticed what felt like two big problems:
An identity problem
A revenue model problem
When I recently read Josh Dickson's post, Evernote, The First Dead Unicorn, I was disheartened, but not entirely surprised. The heart of his argument is past mistakes and increased competition leave our favorite elephant dying a slow death of irrelevance in the market. True or not, it seems the two big problems I noticed were real.


Identity – What are we selling?
Lots has been written about Evernote's adventures as a lifestyle company that sells branded messenger bags, water bottles and socks. Nothing wrong with strengthening the brand and finding new revenue if all is well on the homefront. But by January 2014, it became clear all was not well. That's when former Techcrunch writer Jason Kincaid started an uproar with his article, Evernote, the bug-ridden elephant. It was a bit of a rant, but he essentially suggested that the company was sitting on more than $250 million in venture capital and dabbling in socks while their core business was on fire. Kincaid cited concerns about quality, privacy, security and customer service referring to his own experience and public security challenges including them being hacked.
A major uproar ensued and to his credit, CEO Libin acknowledged the shortcomings and vowed to spend 2014 on improvements. Apparently, quality did improve and I can personally attest that customer service got a bit better. Still, to fully improve, you have to clarify, improve at what? Libin needed to answer the question – What are we selling? Seems simple, but this question has swirled around the company long before the branded socks. It probably started with its many complimentary apps; Hello, Peek, Food and others – many of which have now been killed off.
Then in 2013, they added Presentation Mode, taking a crack at Powerpoint. Last October, almost a year after Kincaid's post, they even changed their familiar slogan, "Remember Everything" to "Your workspace for your life's work." The announcement came at their annual conference where they also doubled-down on Presentation Mode and added Work Chat to allow us to chat about our notes. Posts on their own discussion forums suggest many of these "enhancements" might be diversions or at least adding to the confusion.

All of this change was not lost on the faithful. "Pretty committed" user and FastCompany writer Harry McCracken wrote "All of these announcements leave me both excited and at least a tad concerned."

The challenge is to get new users past the initial hump of figuring the service out. . . Evernote is best when it's explained to you by a friend. –Former Evernote CEO, Phil Libin
I agree with Libin, but I'm pretty sure that's not a desirable trait to new users. After frequently being asked "What's Evernote good for anyway?", I penned my own answer which aligns with the vision of the original founder – Conquering your Information Overload with Evernote.
Ultimately, I think the confusion around what they are selling is being driven by their efforts to figure out a bigger question . . .
Revenue – Who wants to buy?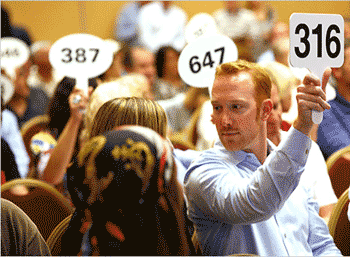 Evernote is a freemium service. This means, their basic service is free and they make money on those willing to pay for more. With 150 million users, that should work out great, right? Well, that depends on your definition of "great." Remember, they have unicorn status; valued at over $1 billion. For their investors to profit, they have to justify being worth much more; and soon. Yet, until a pricing change in April 2015, the free basic service was so good, premium was unnecessary for most. In their price-change announcement, Evernote remarked,
From the start, we focused ourselves on building Evernote over devoting time and energy to pricing theory. We knew that premium offering wasn't optimized for revenue, but there were always other things to think about. –Evernote Blog
Must be nice not to worry about revenue for 7 years, but now the time for worry has come.
Getting revenue right means balancing the needs of new business users with their huge base of consumers. Consumer revenue is great, but freemium unicorns know that billion dollar valuations usually require business revenue. While Remembering Everything might be sufficient for consumers, adding Presentation Mode, Work Chat and partnerships with Salesforce are all about businesses.
To get it right, Evernote has replaced its CEO, COO and CFO all in the last 8 months. Collectively, their challenge is to clarify Evernote's value proposition to the consumers and businesses that are willing to pay.
How to revive an Evernote unicorn
What is new CEO Chris O'Neill offering as the path to prosperity? Simple. Back-to-basics. Gone is Evernote Food and in its place is a renewed focus on their core: notes, sync and search. In fact, O'Neill used the word "focus" 3 times in his first post, titled simply A Note from Chris O'Neill. Focus requires saying no and making tough decisions.
. . . [W]e will launch major foundational product improvements around the core features that you care about most, and we will pull back on initiatives that fail to support our mission. — Evernote CEO, Chris O'Neill
O'Neill also mentioned 47 layoffs and closing 3 offices.
That's tough, but welcome.
Just a week earlier, another post announced, The Future of Writing in Evernote. Although vague on details, the post indicated they were moving to a unified writing experience across all platforms instead of the unique editor it currently builds to run on 13 different platforms. This should allow a more consistent user experience, better quality control and ultimately faster development of new features.
The Verdict
Will O'Neill's back-to-basics strategy work? I sure hope so, but competition does not rest. After years missing in action, Microsoft is now heavily investing in OneNote and just added productivity acquisitions Sunrise and Wunderlist to Office 2016. Google has also greatly improved Google Apps, but notably still under-invests in Google Keep and Google Tasks. Because Evernote doesn't have a ready-made ecosystem like Google or Microsoft, being integrated with everything was once an advantage. That lead is shrinking fast.
Creating and maintaining competitive advantage requires innovation and the lifeblood of innovation is talent. Cutting perks and 18% of your workforce may endear investors, but it does not make you the employer of choice with the cool kids. Evernote will need to find a way to get and keep talent if its future is to be as bright as its past.
Bottom line: O'Neill is doing what must be done. You can't build anything of lasting value atop a weak foundation. With unicorn valuations to justify, I'm sure a "back-to-basics" strategy was not an easy decision, but if Evernote is to be the 100-year company Libin envisioned, it was the right call.
As for me, I'm going to get that $85 set of Evernote socks just for nostalgia. They might not be around long.